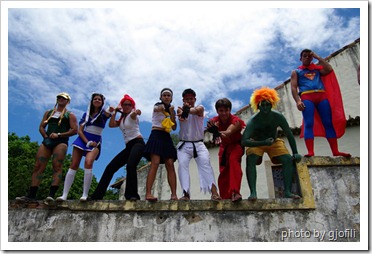 Back when I ran my startups under the veil of secrecy, I had to manage my secret identity, and did it pretty well. This post continues in that regard for those who want to keep their privacy while running startups.
For those who have been reading about me a bit, you know that it's just me and there is no office space or employees involved. In order to keep up appearances that I was a large, capable enterprise, I made up a list of my companies and their "employees". Each employee had a special role and I would make e-mail aliases or e-mail accounts so that they could correspond with customers and third-party services.
Here is an example of the list, with e-mail addresses removed:
PhotoGrinder & ReadyPrompt
Support: Alex
Dev: Trent
both use [email address] or [email address]

zKorean
Support: [email address]
Daniel Weber - weekdays Kristina Leonard – nights and weekends

Product Manager: Mike Kauffman (product demo)

Administration: Leslie Bird [email address] (referenced by eFax)

Marketing Coordinator: Spencer Croft [email address] (email campaign signup at MailChimp)

President: ?
As you can see, it doesn't need to be fancy, just needs to have enough info to keep your story straight. It also helps you manage a lot of e-mail addresses for fake employees.
I suggest that if you're going to use this approach to not make an e-mail address or alias until you need it, in order to keep it a manageable list.
If you're reading this and thinking that this is just awful, there are good reasons to hide. Read more about that here and here.
Hope this helps those of you running stealth startups!
Photo courtesy gjofili CC BY 2.0
Next post: making great site mockups