When you're working with a contractor to build your site prototype, or you're just brainstorming your site and discussing with others, using a wireframe/mockup tool is helpful and saves time.
I've come across two mockup tools recently that I'm proud to recommend.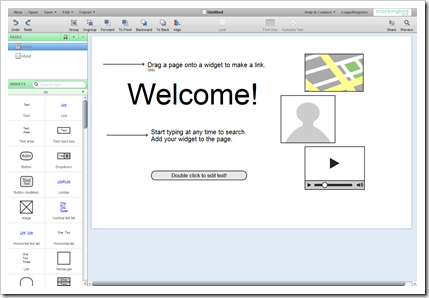 Mockingbird was written using Cappuccino, and it's a startup next door, run by two developers!
The tool runs in the browser, without the need to install an add-on. I love this thing. You drag common interface items from the sidebar to the main mockup window, resize, edit text, and get it looking just like you want it. You can create multiple pages to mockup your entire site project, and then export to PDF or PNG image. I recommend that if you're sending your mockup to a developer, export in PDF so that the developer can copy and paste the text (instead of retyping it from a png).
Update (1:43pm) from the Mockingbird staff:
Just a note - you can share your mockups even more easily than through export using the "Share" toolbar item.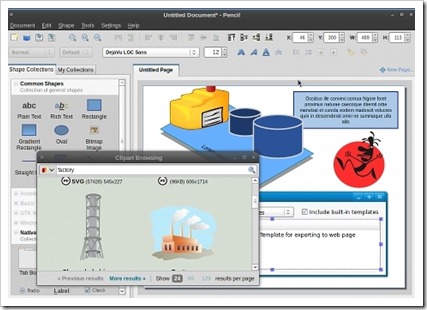 Pencil is an add-on for Firefox. Once installed (from link above) and you've restarted Firefox, click: Tools > Pencil Sketching...
Like Mockingbird, there are common web and desktop GUI items you can use, and you can make multiple pages and save and export. The features page states support for export to HTML, PNG, OpenOffice, Word, and PDF, but from within the interface I only see the png export option.
Have you tried these mockup tools? What do you think? Are there better options you recommend? Comment below.
Next post: startup stealth