Want to join Amazon? It's a super place to work. I work with smart, friendly, dedicated people, and enjoy a good work/life balance. It's the best. It's what I had always hoped for.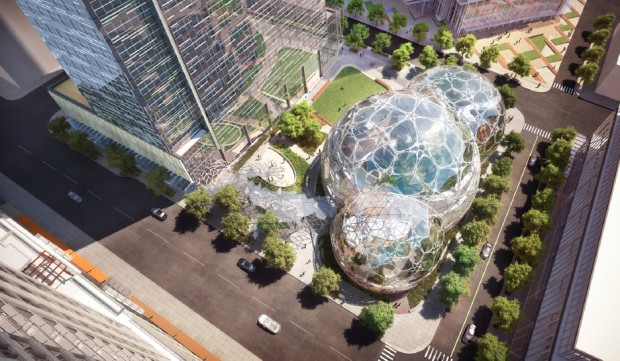 About Referrals
There are two kinds of referrals at Amazon:
network referrals (people you've met but don't know well)
personal referrals (people you have a work history with that you can vouch for)
Network referrals don't carry much weight, it seems. Which makes sense. If you've met someone online, how much can you speak to their ability to succeed? Personal referrals are much stronger.
I'm sorry, but I won't do network referrals anymore. Unfortunately, I have done several network referrals and none have worked out so far, and they took a lot of time.
If we've worked together and I can vouch for you, I'll be happy to put in a personal referral, but if you're someone I've met online and we have no history, I wouldn't really be helping you much. It's best to just go through normal channels and apply on the site.
Recruiters look at every resume. Every one. So don't think you need a referral to get hired.
Job Search Tips
Amazon Job Search: https://www.amazon.jobs/
There are hundreds of teams/projects/services, so there are plenty of interesting opportunities. You need to find several service/product you'd be interested in working on.
Don't be afraid to apply to multiple teams. You need to.
Each team or set of teams has it own recruiters. You're not throwing your resume on a massive pile with every other resume at Amazon. You're putting it on the much smaller pile that each recruiter reviews for the teams they represent.
Use the location filter to find jobs in the locations you want to work in. Amazon is worldwide, so there's likely something near you.
Looking for a great team? I work on AWS Config. Join us!
Want to Be an Intern?
Amazon is a fantastic internship experience. You'll work on real-world projects that helps solve real-world problems, which may involve investigating a new technology and putting it to practical use. Don't go somewhere else and spend your summer fixing bugs.
From a friendly Amazon recruiter:
Intern candidates can actually apply at any time. For intern hiring, we will begin looking at resumes and interviewing candidates in October.
So don't wait!
Link for 2018 internships: https://www.amazon.jobs/en/jobs/560116/2018-summer-internship-software-development-engineer
Important Caveats
I can't give you career advice. I came from a non-traditional background and my results are not typical.
I can't review your job postings to see if they are a good match for you. You need to do that. Find things that interest you, where you could contribute and enjoy what the team is working on.
I can't help with visa/H1B advice. I have no knowledge of the process or how it works at Amazon.
It's up to the recruiters of the teams to get in touch with you if the think you'd be a good fit. If you are a good fit, they definitely will.
The Leadership Principles
If you're contacted by a recruiter, that's great!
You'll be sent a list of leadership principles to read about. Take the time to come up with instances from your experience that reflect these principles. The 12 leadership principles drive our actions and decisions at Amazon, and are not simple slogans that were written up and forgotten about. We use them daily, sometimes mentioned by name, and sometimes not.
Expect behavioral questions during the phone screen and on-site interview that indicate in your work experience where you've exhibited the leadership principles. The leadership principles are a pervasive thread throughout the hiring process, onboarding, and ongoing employment.
What to Study
Amazon needs engineers. Many, many engineers. But they have a hiring bar that is uncompromising. So you need to prepare in order to succeed.
data structures
algorithms
big-O
operating systems
object-oriented design
system design (solving problems at scale)
Solve a lot of programming problems. Cracking the Coding Interview is a great book, as you've probably heard.
In addition, online programming problem sites will help you make sure your code is efficient and works properly. LeetCode is my favorite. And they now cover all the study topics listed above.
Need more? There's always Coding Interview University.
Best of luck!