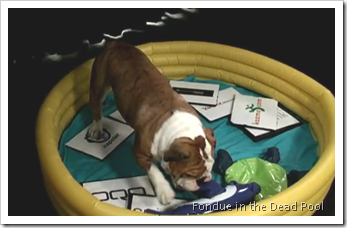 So you're a businessperson and you have a great idea but you know nothing of the IT nerd world. Or you're the nerd but have no business acumen. Here's a great video segment on finding someone to fill in your partnership.
From This Week in Startups with Jason Calacanis interviewing Jason Nazar from Doctstoc.com, the question came from a caller about finding a technical co-founder.
The video is cued 7 minutes in where the call starts. Call lasts about 13 minutes. Just push play.
The top photo is Fondue in the startup dead pool.
Next post: the first Startup Next Door interview