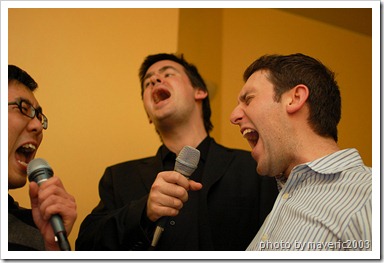 I mentioned yesterday about a service that will record a professional voicemail greeting and phone directory for you. Today I'll go over a service that offers professional voice recordings exclusively.
Voice123 (homepage plays audio automatically) was first mentioned to me by Josh Guttman when we were preparing a product demo for Surphace s4 and were in need of a voice-over. The service offers a wide array of voice actors who offer their dulcet tones to suit almost any purpose: radio ads, product demos, voicemail greetings, commercials, presentations, movie trailers, audiobooks, and more.
Search their talent database by voiced age, gender, languages (61 speak Italian), years of experience, etc.
The pricing depends on the project, but here is a sample of prices from their pricing page:
| | | | |
| --- | --- | --- | --- |
| Format | Length | Language | Price |
| Radio commercial | 60 seconds | American English | $500 |
| Movie trailer | 60 seconds | American English | $200-$500 |
| Phone system | 12 prompts | Am. English, Spanish | $200 |
| Radio commercial | 30 seconds | French | €300 |
| Corporate prezo | 10 minutes | American English | $650 |
Something to keep in mind is that that the voice-over talent may charge more if your recording is expected to make you quite a bit of money. A recording used in a nationwide commercial for a product will likely cost many times more than the same length recording used in a local commercial or voicemail message.
Depending on the voice talent, you may need to pay partially in advance, but in many cases you'll pay on delivery of the final product.
Quote from Josh:
Voice123 is a great app for voice casting. A niche market but extremely helpful and easy-to-use tool.
Stealth tip: If you want to hide your voice for a demo (I did this) it's a good way to go. It's much better than using an audio tool to change the pitch of your voice (like I did - ugh).
Photo courtesy maveric2003 CC BY 2.0
Next post: rolling out your server