See this box? It's the reason you're here.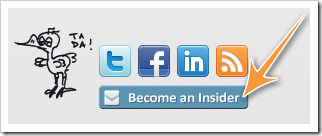 Once you click it, you can never go back.
As a newsletter subscriber or "insider", you'll get startup opinion and information that won't be published anytime soon, or maybe ever. You'll also get beta invitations to upcoming services that will be available on Startup Next Door in the near future.
What are you waiting for? Embrace your destiny and click the button.