This is Part II of the Delaware LLC series. Start series here.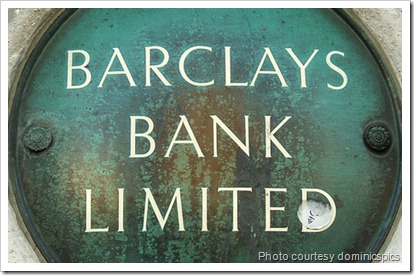 In order to protect your personal assets, it's vital to separate your personal money, expenses, and debt from those of your business, or you may forfeit the legal protections that LLCs and corporations offer.
Failure to separate business and personal accounts can lead to, should your business be brought up for litigation, a judge finding that your LLC or corporation's liability should be bound to you personally. This is called "piercing the corporate veil".
Read more on piercing the corporate veil at Wikipedia.
Bank Account
The first step is to start a bank account for your business. The account can be at the same bank you do your personal banking with, but it should not be your personal account. Also, if your personal account has a savings and checking account, do not reserve one for personal and one for business. It's not good enough.
Many banks will upgrade your account for free if you add a business. This can save you money in fees. So even though it's bundled, you'll still separate personal and business.
One important note is that your bank will likely NOT allow you to change your sole proprietorship account to an LLC. You will have to pay for getting your LLC expenses paid for out of a personal account. Once your LLC is registered on the Secretary of State's website and you have an EIN, you'll be able to make your business' bank account. In addition, if the state of your LLC and the state your bank is in are different, your bank may not allow creating a business account for it. Just something to check.
Domain Registrar
If you have domains for personal use, like for your personal blog or website, you'll need to create a new account at your registrar and move your personal domains to it. [Hover](https://startupnextdoor.com/2010/11/ditching-godaddy-for-hover/
) did this for me on request. Was a piece of cake.
When setting up your account for personal and business domains, make sure you use a non-domain related email for the account. This means if your domain is mysite.com, make sure you're not using a @mysite.com email address on your account. Just use a free gmail or hotmail account. This is just good practice in case you lose control of your domain and need to get it rectified. This is not a personal vs. business thing. It's just a smart thing to do.
Web Host / Server Host
If you have a personal site or blog hosted on your business' servers, it's best to move it off to its own account. The exception to this is if your blog is an extension of your "brand". Many social media personalities and famous persons fall into this exception. If you are running your email through your server, you should use a non-domain related email, just as with domain registrar section above.
Phone Number
Make a phone number for your business and use it in your contact info instead of your personal number. I use Kall8 for this. It's only $2 a month for an 888 phone number. You can always forward that number to your cell phone or voicemail until your business gets big, but it's smart to have all your expenses (no matter how small) and contact info as business-centric as possible.
E-mail Host
I use Rackspace Mail for my personal and business email accounts, instead of running my own mail server.
If you are using the same email for both business and personal, you should create one for personal that does not use your business' domain. This may mean buying a domain just for personal use, or switching to a free email host.
The same advice for using a non-domain related email domain is applicable here, in case there is an issue with your mail host's account, you'll still be able to communicate with them.
Rule of Thumb
If in doubt about an expense, think of it this way. You should have business and personal separate enough that if a company came along and wanted to purchase your business and all accounts outright, it would be easy to hand it all over without going in and changing everything.
Other
Other types of accounts you should consider separating from personal use:
insurance
credit cards (get you a card for your company)
email sending systems, like SendGrid
newsletter mail systems, like MailChimp
payments to outsourced services (design, coding, etc)
legal services
marketing services (PR, Google Adwords, etc)
payroll
There could many more, so before you whip out your personal credit or debit card to pay for something business related, think twice.
Photo courtesy dominicpics CC BY 2.0
Next post: Using LegalZoom to set up your Delaware LLC