I've Transferred to Zappos!
This week I joined Zappos!
Zappos is a subsidiary of Amazon, acquired in 2009.
If you're not aware of Zappos, it is a legend in the e-commerce space, known worldwide for its amazing customer service. No seriously, they're that good.
Around 2008, Zappos' (at the time) unique focus on culture began the industry-wide shift to making culture not only an integral part of your company, but also a hiring component, in terms of measuring the "culture fit" of job candidates. Today, Amazon includes culture fit (for Amazon's culture) during the interview process.
The book "Delivering Happiness", written by the founder, Tony Hsieh (and Zappos employees), tells the story of the founder from childhood, through college, always looking for a way to make money. After he finally became a multi-millionaire through the sale of his company, LinkExchange, he discovered there's more to success and a company than its profits. Something that can keep the company strong as it grows - its culture. The story tells of pre-Zappos early days as shoesite.com, through Zappos' years of struggle for survival, and continues up through the Amazon acquisition.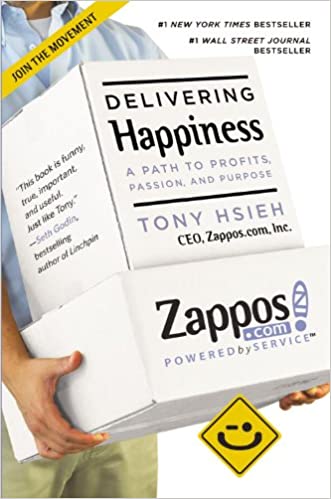 Even though Zappos was bought by Amazon in 2009, it remains very independent.
In 2014, Zappos switched the company organization from traditional to holacracy, which was a huge shift for employees to adjust to. But holacracy has been in place for several years now, and is a whole new way of getting stuff done. Some folks have called it "no-managers" management, or a flat org chart, but that's not accurate. Holacracy, created at Ternary Software in 2007, is like an operating system for your organization. It is a predefined set of rules and processes, checks and balances, and guidelines that an organization can use to help them become self-managed and self-organized by giving every employee (instead of just management) the power to innovate, make changes, and have a voice. More detail on that here: https://www.zapposinsights.com/about/holacracy
More recently, they introduced Market-Based Dynamics as a method of taking cues from market forces to drive innovation and long-term growth in all sectors of the company.
Zappos recently released "The Power of WOW". Written completely by Zappos employees from every part of the company, the book shares powerful stories and lessons that they have learned in business and life - from delivering empathetic customer service in the face of devastating circumstances to creating a self-organized organizational structure using Market-Based Dynamics and everything in between.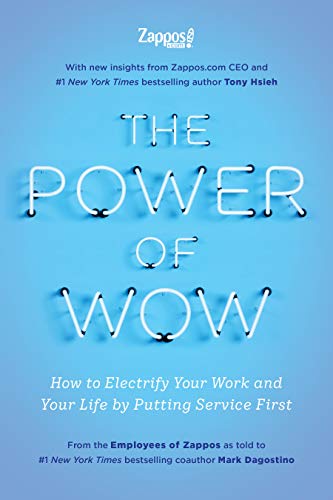 I've had a good 3 years at Amazon in AWS, and made good friends. But it was time to head to new adventures, and warmer temperatures.
Zappos' headquarters is in Las Vegas, so sometime, post-pandemic, I'll be leaving the Pacific northwest and moving to sunny Vegas.
Vegas, baby!
comments powered by

Disqus