When I came up with the concept of this site in early 2009, I was coming across many services that effectively outsourced tasks that you would normally hire someone to do. One of these tasks is logo design.
Update (Feb 1, 2016): I'm no longer using the logo on the site.
There are hundreds, perhaps thousands of logo design sites out there. They work in much the same way a web design firm would. You give an idea of the type of design or concept or feeling you want your site to express, and they'll create one or more designs for you to approve/improve upon. Not bad, but you're limited to the designs they offer you and the skill of their set of designers.
For logo design, there is a new method that gives you much greater choice. At 99Designs you submit a request (called a contest) for a logo design (or web page design, t-shirt, business card, etc) and a large community of designers creates logos for you, sometimes hundreds of designs. You rate the designs, add comments to help fine-tune the idea, and once the contest is over, choose the winner and receive your design files.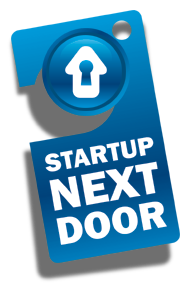 In fact, the logo for this site was created in one of these contests (above). The winning designer's profile is here: http://99designs.com/users/302926
More about how it works
To start a contest, you'll go through the process of deciding what kind of design contest you need (logo, web design, brochure), and how much you want to pay for a design. Then you'll create a title and subtitle for you contest. This is where you have to turn on your marketing brain. About 30,000 designers will be scanning the hundreds of contests and you want yours to stand out so you can get as many designs as possible. You're creating a listing much like on EBay, and you'll be given opportunities to highlight your listing in different ways for an extra charge. Then you'll need to write up your proposal, in which you'll explain the idea or feeling you want the design to evoke. 99Designs has some good advice on how to write an effective proposal. The proposal also will include the file formats you should expect.
Once you submit the proposal and your contest begins, it may take one or two days for anyone to submit a design. This is where you'll worry. But have no fear, the designs will come. Once they do, you have the opportunity to rate the designs and give feedback to designers. Some of the designs will be laughably bad. And some will make you want to stop the contest immediately and choose them as the winner.
The logo contests run for about 7 days. Once the contest ends, you'll choose a winner. If none of the designs are acceptable, you have the option to take the prize money and walk away. If you have guaranteed the contest (an option you have once there are many designs submitted), you must choose a winner.
99Designs sets up the exchange, where you accept the files from the designer and get assurances of originality, and the designer gets the prize money. Here are a few links to the help portion of the exchange,
Next post: My experience using 99Designs, and a little controversy (oooh)