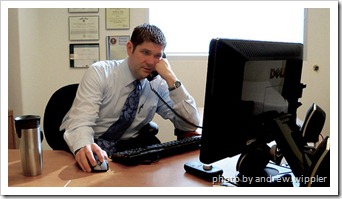 Like any "real" company, you're probably publishing a phone number for your customers. For the stealth startups out there, and those who are running a business from your home, services like Kall8 or Grasshopper make this easy by providing an 800 number that can ring your home number or cell when people call. you may be dumping these to voicemail and calling customers back later. If so, you customer sees your home number or cell number on caller ID. Doesn't sound too good, does it?
So how do you keep your real phone number anonymous and still your customers from your home or cell number? Read on for the solution.
When I need to return a phone call (which is pretty rare because most people e-mail instead of calling), I use a site called BluffMyCall. The service allows you to place calls from any phone, and the caller ID that is displayed is the number you specify.
To use the service, you purchase minutes (credits), starting at $10 for 60 credits. Once you have credits, you use their form to enter the number you wish to call, a phone number you will use to make the call, and the number your wish to display on caller ID (see screenshot below). Then they call you on the number you specify, and you're connected to the person you wanted to call. Since the call is initiated through BluffMyCall's phone system, they control the caller ID display. Fascinating.
This screen is from my account: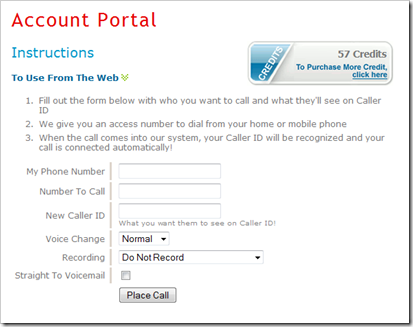 There are a number of other interesting options:
change your voice (male, female)
recording your call
send straight to voice mail (the phone tag continues…)
mobile application (for BlackBerry and jailbroken iPhones)
If you're looking to protect the privacy of your phone number, this is the way to go.
Photo courtesy andrew.wippler CC BY 2.0
Next post: making money in your business on day one